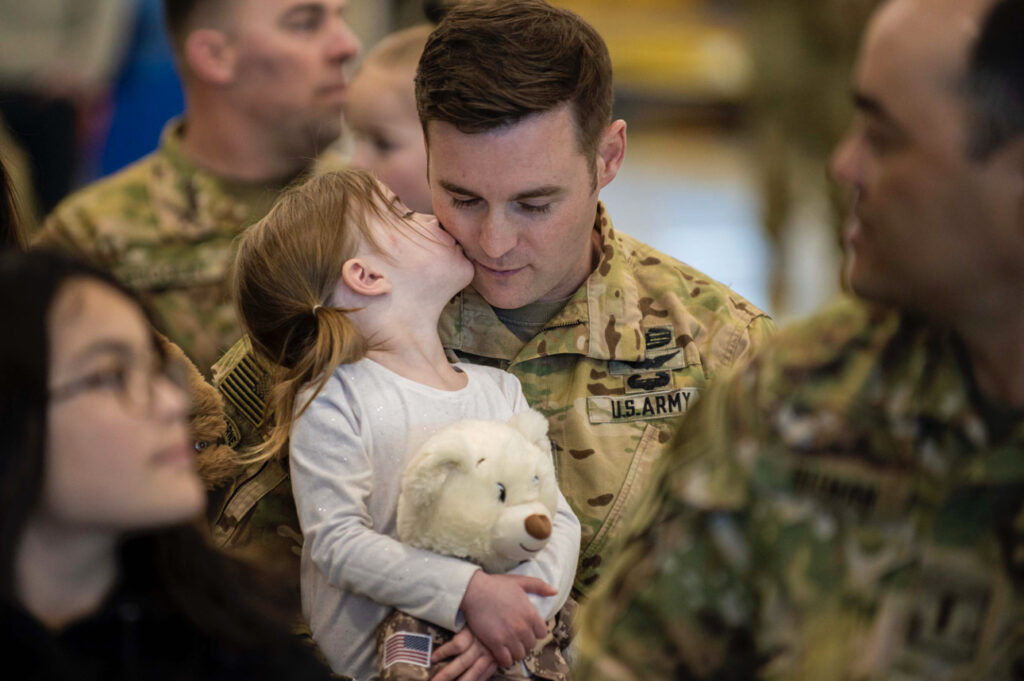 Every April is a time to celebrate the Month of the Military Child. Throughout the month, we take the opportunity to honor the experiences of military children and the often-overlooked unique sacrifices they make.
According to the Department of Defense, more than 1.6 million military children face numerous challenges as a result of their parents' service. For example, military families move on average every two to three years, causing military children to endure a constant changing of schools and support networks. They also experience the difficulties that come with a parent on deployment.
But even as they navigate the uncertainty of the military lifestyle, military children also build a unique resiliency. And they often instinctively assume greater responsibilities to help out around a house missing one or more parents.
Remarkably, in spite of knowing firsthand the sacrifices inherent in military service, many military children are also inspired to serve. This is especially true in the era of the Global War on Terrorism. For the first time ever, parents who have joined the fight against terrorism are seeing their children go off to fight in the same war. Even though they may be deploying to different theatres, they are all defending our freedoms in the same conflict worldwide.
At the Global War on Terrorism Memorial Foundation, we are particularly grateful for the emergence of another generation resolved to defend our country — and in this case, some of our own kids are part of that generation.
---
The best way to make an impact is to share about our mission with others. Spread the word by sharing this email with friends and loved ones to encourage them to get involved. They can learn more about the GWOT Memorial and what we are doing to honor the uniformed and non-uniformed men and women who have served, and continue to serve, in the longest war in our nation's history.